Arts + Theater Program
For children ages 8-12
Create Perform Shine

Monday, June 26 - Friday, August 18
4 or 8 week sessions
Talent will shine in our Arts & Theater program for campers entering 4th through 7th grade. Join our nurturing, non-competitive community, where children are encouraged to explore their creativity.

We welcome budding young artists, blossoming actors, acrobats, center stage performers and everyone in between to paint, dance, craft jewelry, sing, act, improvise and more. Faculty introduce campers to a variety of new experiences, valuing ensemble and teamwork.
The week begins with yoga, guaranteed to help boost concentration and improve memory. Each day includes a delicious lunch/BBQ, free swim with towel service, and time to hangout with friends (essential!)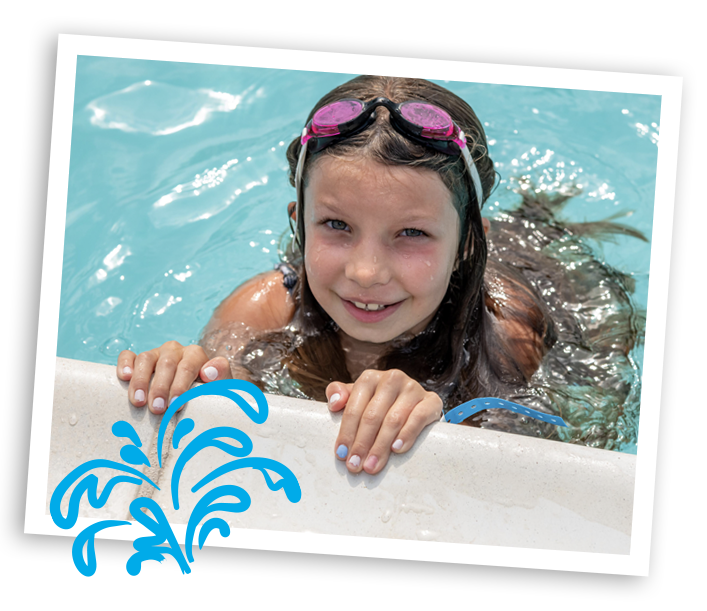 My daughter thrived in the Arts & Theater Program's nurturing and supportive community. Her art portfolio was Pinterest worthy! - Rebecca L.
The dynamic Improv class really helped my son make new friends and discover a passion for acting. - Lindsay R.
Fine Arts

In our immersive arts experience, campers explore
a variety of mediums to build upon their talents.
Painting
Pop-Up Cards
Cartooning
Decoupage
Jewelry Making
Beading
3D Art
Disney art
Fashion Designing
Performing Arts

Our Theater Program offers Acting, Singing, Dance, Magic and Circus Arts. Choreography in Contemporary, Modern, Jazz, and Hip Hop dance are offered. During our theater workshops, campers practice musicality, choreography and improvisational techniques. Circus arts will focus on aerial and acrobatic fun, building trust, balance and confidence all while having a flipping good time!
Arts + Theater for Rising 4th through 7th graders
5 days 9:00am until 4:00pm
4 Week Sessions

Days
5

Hours
9:00am until 4:00pm

Non-Member Regular Rate
$4,000

Member Regular Rate
$3,950
8 Week Sessions

Days
5

Hours
9:00am until 4:00pm

Non-Member Regular Rate
$6,500

Member Regular Rate
$6,400
Contact us if you're interested in Before or After hours
Discounts + Deposits
Beth El member rates: Inquire at daycamp@bethelnr.org
$500 non-transferable, non-refundable deposit
Sibling discount $150 (each) off for the 2nd and 3rd child per family
$100 off per family for 1st timers for 6 weeks or more
$200 referral discount for each family enrolled for the first time for 6 weeks or more